Keira Farrimond and Dan Spindle
Keira Farrimond is KSL 5 News Executive Producer and Dan Spindle is a News Anchor at KSL TV.
Details
Utah Gov. Spencer Cox sat down with KSL TV's Dan Spindle to talk about Utah's water wasting, the state's usage and future, including the current prolonged drought and the shrinking Great Salt Lake. TR...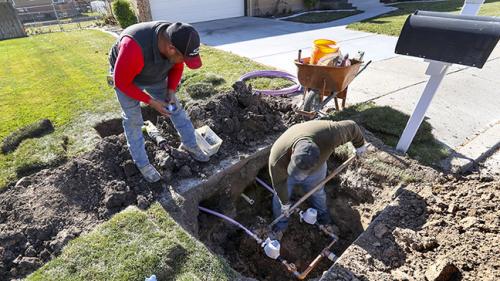 Details
SALT LAKE CITY — During the driest months of the year, Utahns' yards can be a primary culprit for water overuse. But there's one thing some water districts are seeing make a big difference in how much...

Stay up to date with our newsletter
© 2022 Great Salt Lake Collaborative
A Solutions Journalism Project
Stories copyright their respective publishers, used by permission.
Site by Third Sun