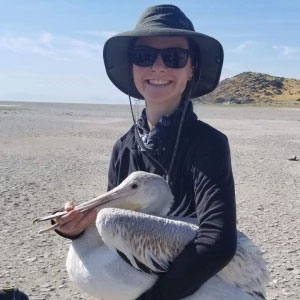 Aimee Van Tatenhove
UPR Science News Reporter
Aimee Van Tatenhove is a science reporter at UPR. She spends most of her time interviewing people doing interesting research in Utah and writing stories about wildlife, new technologies and local happenings. She is also a PhD student at Utah State University, studying white pelicans in the Great Salt Lake, so she thinks about birds a lot! She also loves fishing, skiing, baking, and gardening when she has a little free time.

Stay up to date with our newsletter
© 2023 Great Salt Lake Collaborative
A Solutions Journalism Project
Stories copyright their respective publishers, used by permission.
Site by Third Sun